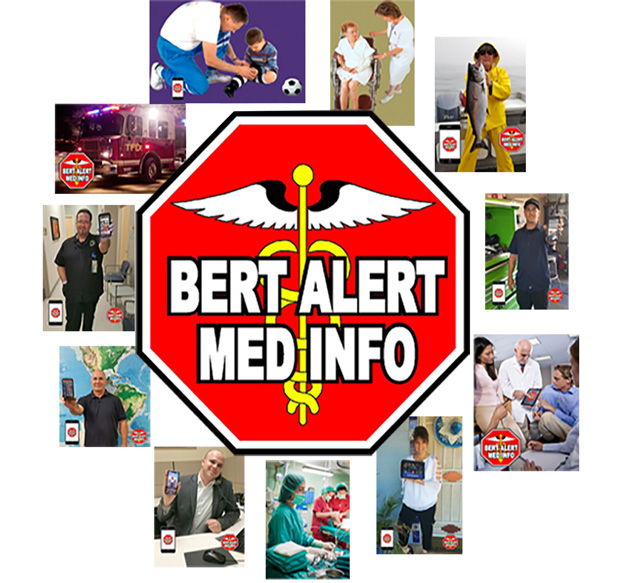 APP HIGHLIGHTS
Finally, a Perfect App That Works for You!
Since your Mobile Devices travel with you so does your Med Info and those of your Pets and Family Notes.
Main Menu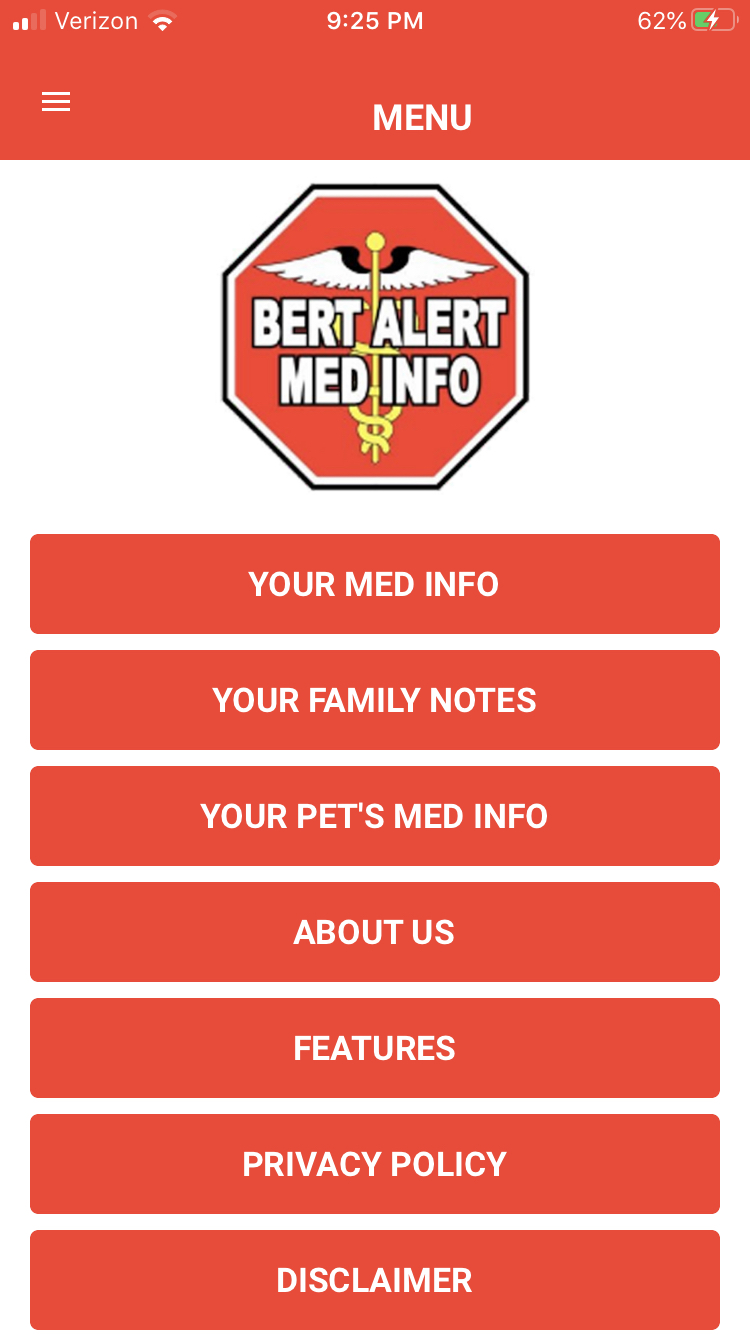 Profile Screen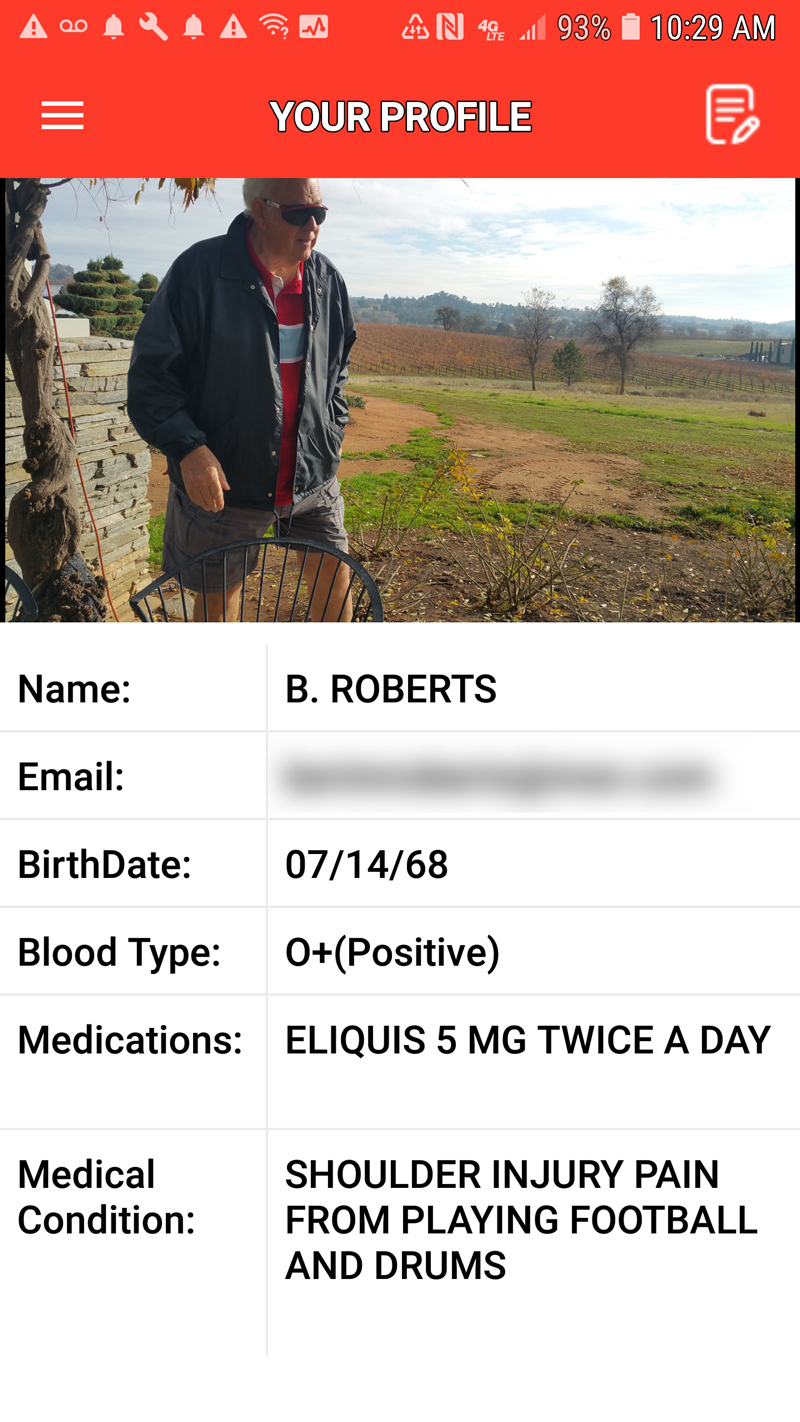 Member Screen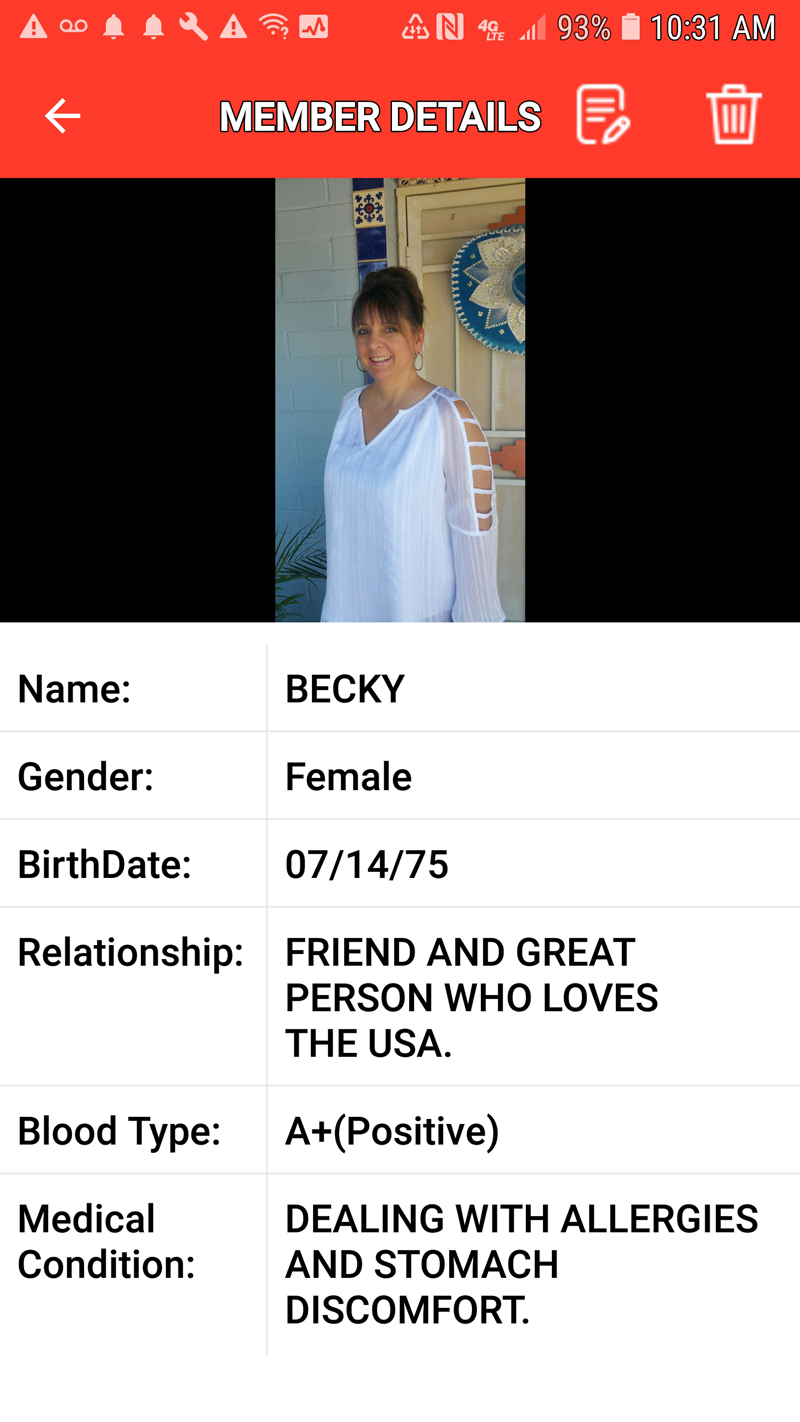 Pets Screen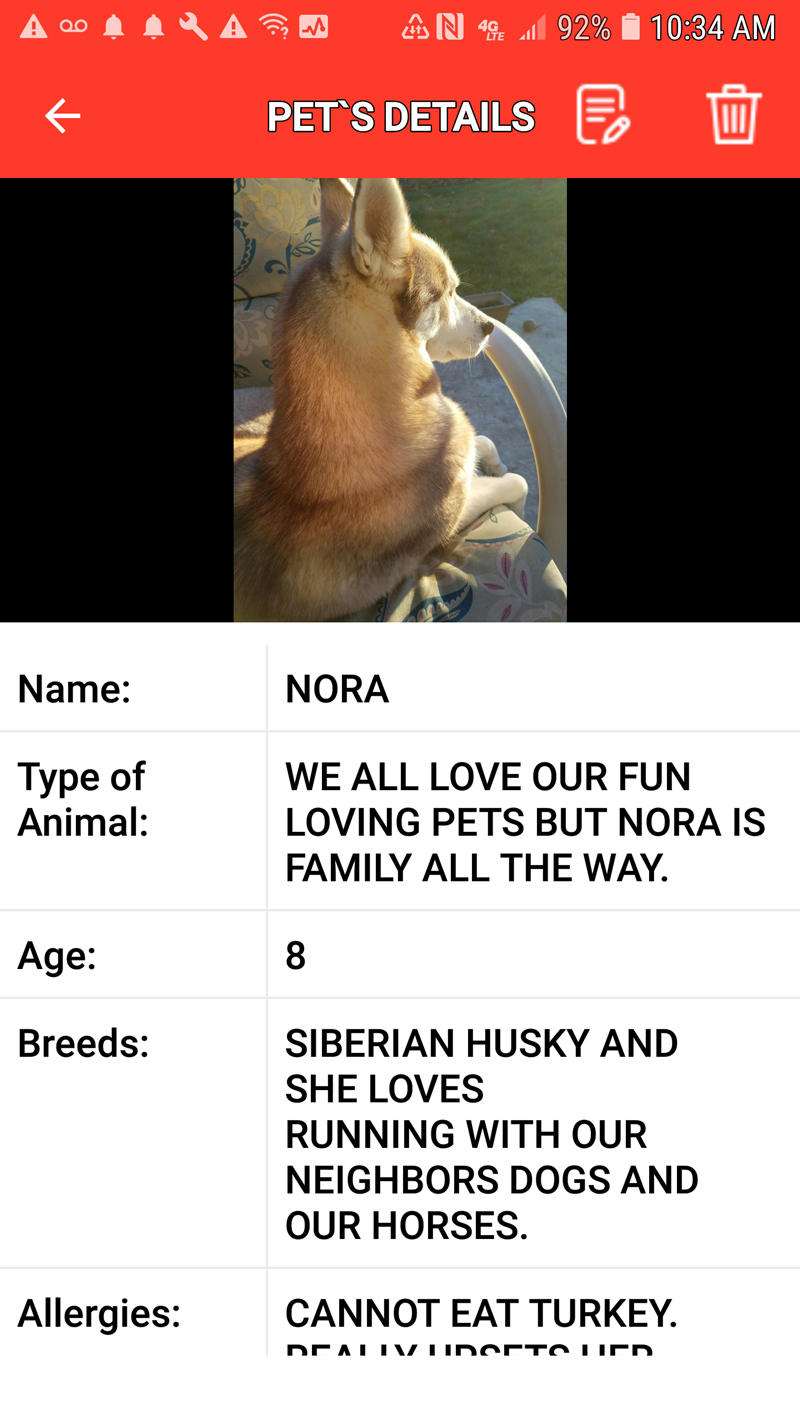 The Bert Alert Med Info App can be a LifeSaver
Your Med Info
Your medications, blood type, allergies, medical conditions, and emergency contacts are stored at your fingertips.
Your Family Notes
You can store Family notes securly for easy access in an emergency situation.
Your Data is Secure
Your Med info is private and stored only on your mobile devices and not in any Cloud.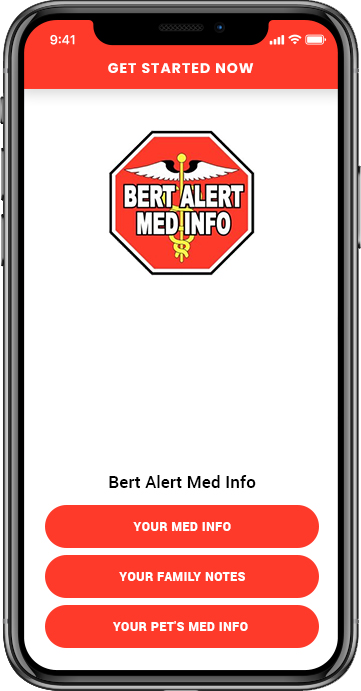 Your Pet's Info
When your pet is sick or has an emergency, a Veterinarian has immediate access to your pet's vital Med Info stored on your Mobile Device
Very Friendly App
Take confort knowing your Contacts, Personal Data, Doctors, Veterinarian and Med Info are easily accessible anytime Worldwide.
Download the App
Click the Links below and grab the Bert Alert Med Info App
Flexible, Reliable and Easy to Use